Downtown Pools for your Repairs, Monthly Services and Renovations
At Downtown Pools we want you to look at what your getting,
We have nothing to hide after 38 years in the area.
Look at our reviews, our job history, talk to neighbors about us and you will find one thing out.
We still do work the right way and stand behind every job.
In this modern world of change is it not nice to have some things still done in reliable proven ways?
We ARE pool experts!
Anyone here you speak with has multiple years of experience in the industry and can solve your problems the first time. We continue our education with courses from the leading equipment manufacturers every year to insure we won't waste your time and money on parts and services that won't work.
We stock everything our neighborhood needs, whether your equipment is new or old. On the unlikeliness that we don't have it, we have access to a service network nationwide to obtain it quickly from a supplier. Please do not be fooled by the Multi Store BIG BOX chains who have lost sight of customer service basics, we will go out of our way to make sure you are delighted in every interaction with us.
Your pool is meant to be enjoyed, not become a headache or an extra chore.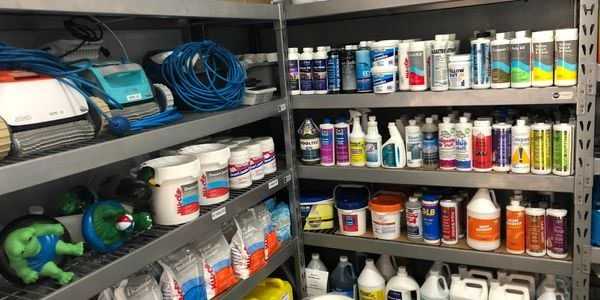 Whether it be your system repairs, pool cleaning,
a complete remodel, or in-office equipment repairs,
Downtown Pools is your source.
Why Downtown pools?
A word from the owner.
At Downtown Pool Services we strive to let you realize how important you truly are to us. We are not the usual pool company in south Florida mainly because we truly care and want to do well for you.  As an example, we find that if a customer has an ongoing problem we are not going to blindly bill every hour as so many companies do, we feel that we must feel deserving of the money we charge and to that means sometimes don't charge. The loyalty we feel from our customers is why we do go the extra to get the job done properly.  Much of that is shown in the lack of negative online reports, I would like a few more positive ones but we understand many people do not have the time and that is ok.
Unlike the major chain stores with just an employee, we have a family.  You're always welcome to give us a call with a question and it will be answered honestly like a friend would ever time.
We want to help provide you with that relaxing backyard oasis where you can rest your soul and relax your mind in your very own sanctuary away from the bustle of everyday life. We're not here for a long time so let's make it a good time.
Testimonials
Description of work: Installed a new Gulfstream Heat Pump

These guys are great! I've been getting my water tested there for several months and gotten to know them well. When my pool heater decided to give up the ghost just two days before I had a house full of out of town company scheduled to arrive, I asked Joe how soon they could install a new pool heater (mine was several years old). Joe said he would do some research on the best heater for my setup and would have someone get back to me. Steve called later that day, recommended a new pump and said they would try to get it installed within a day or two. They had the new pump delivered the next afternoon and Thursday morning Ed came as scheduled, installed the new heater and had things up and running within a couple of hours. It's remarkable in this day and age to find such competent and responsive professionals! They come when they say they will (even on very short notice) and they do good work.
Description of work:  Re-Diamond Brited pool and fixed weak structural areas

I got quotes from 3 companies. All came within 10=15% of the other. Forget about those coupons in the mail for the $2,000 special–it doesn't exist. Company started job within two days and completed in two days. The owner is a taskmaster and knows his field well. He tells is as it is. My last job was done by a Paver Company and not the best pool job. He also takes pride in having the job done right and customer satisfaction, which is why the company was hired. We are very satisfied with the completed project. More money than I would have liked, but c'est la vie.I would highly recommend this contractor.